It took a while, but on 27th March 2021, I made my first sale of a drone photo print on my DronesDeep Etsy shop.  I was slightly surprised by the photo that was sold.  It was a drone photo of Deal beach taken with my DJI Mavic Mini 1.
The photo was bought by somebody who used to take holidays in Deal during their childhood.  They said that they were delighted to find the photo that I took, on an early February morning.  I was in Deal to take photos of the sunrising behind the Deal pier but I took a couple of shots of the sun lighting up the beach and surrounding hotels and shops.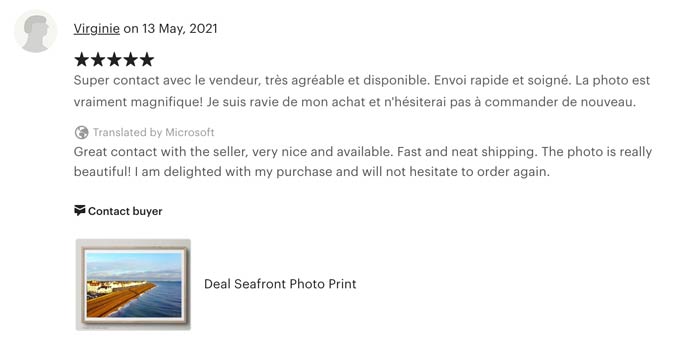 I have since sold a photo of the Deal pier taken on the same day.  I really need to spend more time promoting and adding new aerial photos to my shop.  I don't make a lot of money per sale, but it is nice to have customers saying nice things about the photos and my communication.
Personally, I think the white buildings are over exposed in this shot.  This photo was taken using a DJI Mini 1 that did not have the capability to take photos in RAW format, so I had to do the best using the JPG files.