Being able to sell drone stock video footage via the Blackbox Global web site is a neat way of earning some extra cash.  In an ideal world I would love to be able to travel the world with my drone and gather as much drone stock footage as possible and actually earn a living out of it.
However, in the real world with bills to pay and mouths to feed, being able to travel around the world with a DJI Mini 2 is just not possible.  However, I am delighted to say that it is still possible to generate drone footage sales without having to be globe trotter.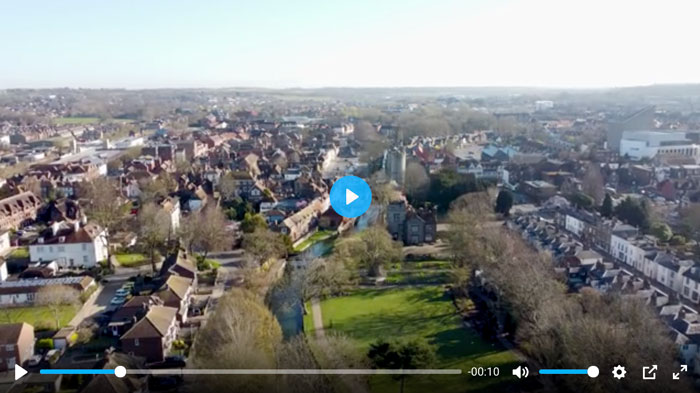 I made my first drone stock footage sale via Blackbox Global back in May 2021.  The footage was of the Great Stour running through the Westgate Gardens in Canterbury.  I believe I was flying at a height of 118 metres in that shot.  I'm actually surprised this clip sold at all.  Looking back at it now the sky is over exposed.
It is extremely satisfying to receive money from footage that I have shot in the past.  It's footage that would be left on a hard drive some where gathering dust.  Now, it is online at various stock video web sites for other people to buy and use.
To date, all of the footage that I have made money from by using BlackBox has been footage that I have edited, uploaded, labelled and tagged myself.  This means that I have not had to share any of the revenue with a curator.  The money I have earned so far this year with Blackbox has not enabled me to give up my day job, but I believe that the more I upload, the more chances I have of making sales.
I am always surprised to see which drone stock video that I've uploaded actually creates a sale.  I've sold drone clips of everything from The River Stour running through Plucks Gutter, to flying very low over some orchard trees in Chartham.  So it just goes to show that anything can sell as long as it is a good quality clip.