The wife and I binge watched the entire box sex collection of the ITV Doc Martin Series.  So when we headed to Cornwall for our 20th wedding anniversary, visiting the Doc Martin location of Port Isaac was a no brainer.
The wife was more than happy to allow me to bring the DJI Mini 2 drone along on our trip as she wanted me to get as many photos of our day in Port Isaac (renamed Portwenn in Doc Martin).
Arriving nice and early in Port Issac I was relieved to find that there is a large car park just outside Port Isaac.  It was just a 20 minute walk from the car to the famous Port Isaac harbour slipway. Seeing all the familiar houses and shops from Doc Martin in real life was a treat.
So, after a walk around Port Isaac it was time to find some where suitable to launch the DJI Mini 2 from and grab some photos and video of the iconic fishing village made famous by Martin Clunes as Doc Martin.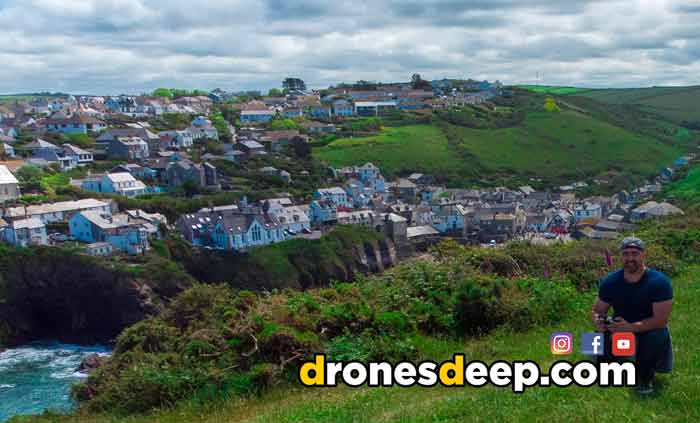 It was a bit of a walk up to my chosen location.  High on the cliffs was a great spot to take off from without having to fly the drone too far over the sea.  I was aware that the sea breeze was fairly strong and there were plenty of sea birds flying around the harbour.
I managed to fly out into the middle of the harbour to get the shot I wanted and then gathered some video footage to add to my YouTube channel.
If it had been a calmer day, I would had like to have got closer to the Port Isaac slipway, but with the wind blowing away from me, I knew it would had been struggle getting the drone back to my through the strong wind.
Please follow and like us: